MISSION
To break the cycle of child sexual abuse by equipping physicians to facilitate prevention, better recognize the signs and symptoms of childhood trauma, and effectively intervene to protect at-risk children.
JOURNEY
The program was developed in partnership with Emory Rollins School of Public Health. The PPP Task Force is working to break the silence and cycle of child sexual abuse through programs that facilitate  community education. The Task force in their experience with victims of child sexual abuse has illuminated a central theme amongst the community of survivors- their abuse was never detected by a pediatrician. Anecdotal evidence revealed that rarely was a survivor's symptoms of child sexual abuse recognized by a physician nor were survivors ever asked about a history of abuse or sense of safety. Many in American society are blind to the prevalence and impact of sexual abuse. Through the work of the task force, seeking to better understand how physician training specific to child sexual abuse, it was discovered that doctors, like much of mainstream society  are often uncomfortable with the subject of sexual assault and abuse. Further research, lead by Dr. Paula Walker King, MD, MPH, revealed a significant need for training programs integrated into medical education curriculum on a physician's role recognizing and treating child sexual abuse.  The outcome of a Community Needs Assessment conducted by Emory Rollins School of Public Health confirmed physicians lack the skill, knowledge and competence to be confident in child sexual abuse prevention, intervention or advocacy.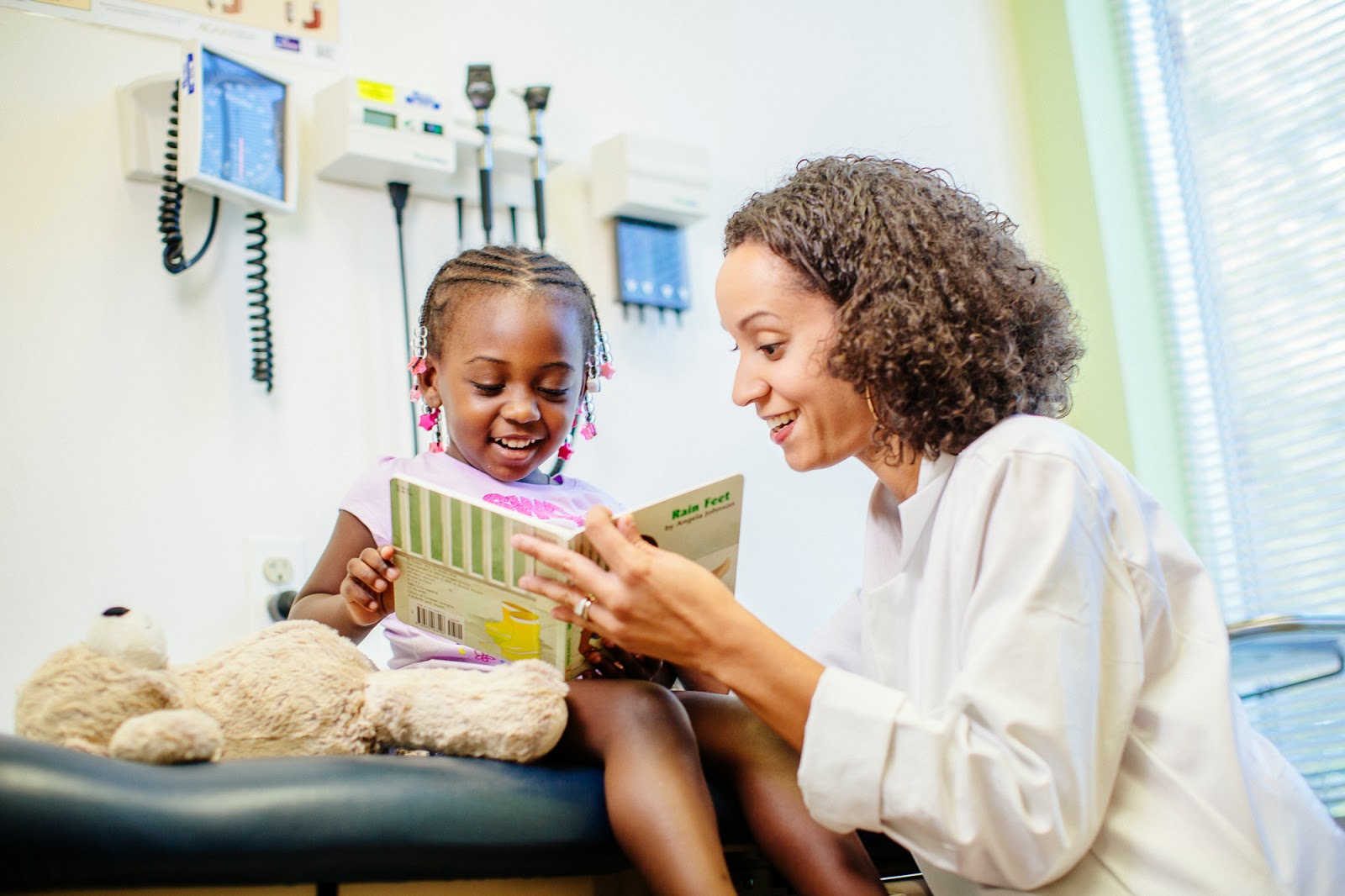 VISION
The vision to build a comprehensive training program for medical professionals began in 2013 with a Community Needs Assessment, completed by Emory Rollins School of Public Health.  Many physicians reported a deficiency in both the skills and competencies necessary to discuss child sexual abuse. The assessment provided recommendations for the development of a curriculum for medical students (Phase I). In 2014 a five-hour curriculum was developed, and that same year a one-hour condensed lecture on the curriculum was presented to students at  Medical College of Georgia at Augusta University. In 2016, the program was launched as a five-hour elective course offered to M1 and M2 students. The program was further evaluated, and in 2017 was extended to a six-hour elective course offered to students. The Elective has been taught consecutively since 2016, continuing to evaluate and improve the program outcomes.  We hope to continue to grow and expand the course to incorporate more students, with electives for M3 and M4.
Meet the Development Team
The development team is comprised of advocates, public health and medical professionals concerned about the growing number of children sexually abused, the lifelong health issues victims face, and the lack of training in the medical community to adequately equip physicians and healthcare providers to understand the issues surrounding child sexual abuse and exploitation. 
Angela Williams, MFP
Angela Williams is a national expert in Child Sexual Abuse Prevention and Healing, the author of From Sorrows To Sapphires and Tough Talk To Tender Hearts, co-author Pathway to Healing, True Intimacy, The Grooming Mystery, Single Parenting Solutions, and Courage To Speak. She serves on the National Coalition to Prevent Child Sexual Abuse and Exploitation and holds a Masters in Forensic Psychology.  As a victims' advocate she uniquely relates to the issues of survivors, having been sexually abused from age 3 to 17 and shares openly her victimization and her struggles in an effort to bring solutions to the complex issue of child sexual abuse and exploitation.  She has spent her life working on prevention, intervention and humanitarian rights initiatives in policy change, the legal, education and medical professions.
Dr. Joyce Lovett
Dr. Joyce Lovett is the Medical Director for The Physician's Power To Protect Program and has been involved in the treatment and care of pediatric patients in the Greater Atlanta area since 1986. She graduated from Michigan State University College of Human Medicine. Completed 2 years of pediatric training at Children's Hospital of Michigan, and her 3rd year of pediatric training at the Medical College of Georgia. She has served on the active staff in the Department of Pediatrics of Children's Healthcare of Atlanta and Gwinnett Medical Center. Gwinnett Medical Center awarded her the title of Honorary Medical Staff Member for her 24 years of service to the hospital and the children of Gwinnett County.
Dr. Neil Nickelsen D.O., FACOP, FAAP ret.
Dr. Neil Nickelsen, fondly referred to by little patients as "Dr. Nick," is a retired pediatrician, practicing in the Atlanta area since 1971. He is board certified in Pediatrics and was elected a Fellow in the American Academy of Pediatrics in 1998; also a Fellow in the American College of Osteopathic Pediatricians. He has served on the active staff in the Department of Pediatrics of Children's Healthcare of Atlanta, served as the Chairman of the Osteopathic Institute and advised several other Atlanta area hospitals. Dr. Nickelsen started the practice of Bi-County Pediatrics, later becoming Gwinnett Pediatrics in Lilburn in 1980.
David Haburchak, MD FACP
Professor of Medicine Infectious Disease
David R. Haburchak MD FACP is a Professor of Medicine at Augusta University in Augusta, Georgia. A native of Cleveland, Ohio, Dr. Haburchak was a Distinguished Military Graduate of the ROTC Program at the Johns Hopkins University (Baltimore), where he earned his B.A. Degree. He is a diploma graduate of the U.S. Army Command and General Staff College (Ft. Leavenworth, Kansas) and the Moody Bible Institute (Chicago). He received his M.D. also from Johns Hopkins and completed a 24 year career in the United States Army Medical Corps, with many leadership positions in academic military medicine, to include chairmanship of departments of medicine and program directorships in internal medicine at three Army teaching hospitals. He is board certified in internal medicine (Letterman Army Medical Center, San Francisco) and infectious diseases (Brooke Army Medical Center, San Antonio). He received numerous awards for teaching and leadership in the Army Medical Department, and was awarded the Laureate Award of the Army Chapter of the American College of Physicians. Since joining the full time MCG faculty in 1994, he has been course director of the Medical Microbiology Course for 2ndyear medical students for five years, interim Chairman of the Department of Immunology-Microbiology, quality improvement chairman for the Section of Infectious Disease and Department of Medicine, Acting Hospital Epidemiologist, and 1999-2013 Program Director of the Medicine Residency Program.
Paula Walker King, MD, MPH
Associate Professor of Health Science, Physician, Medical Contributor - WTVM/ABC Morning News Show
Dr. Paula Walker King is an Emergency Medicine physician and an Associate Professor of Health Science. She received her Bachelor of Science degree in Microbiology from Howard University in Washington, D.C. and her Doctor of Medicine degree from Wayne State University School of Medicine in Detroit, Michigan.  In 2016 Dr. King completed her Master of Public Health (MPH) degree at Emory University. .
T'Ronda Flagg
MPA, MCHES
DrPH Candidate University of GA 
T'Ronda Flagg, MPA, MCHES attends the University of Georgia as a Doctor of Public Health (DrPH) student.  Her professional goals are to create health equity and social justice programs that prevent adverse childhood experiences that lead to chronic disease.  T'Ronda is a Public Health Advisor at the Centers for Disease Control and Prevention (CDC) in the Division of Cancer Prevention and Control. She works specifically on increasing breast, cervical and colorectal cancer screening to include enhancing access, quality of care improvements through health systems change and establishing community clinical linkages or partnerships that work with target populations.
T'Ronda has earned a Bachelor of Health Science from the University of Florida, a Master of Public Administration from George Mason University and is a Masters level Certified Health Education Specialist credential. T'Ronda is a liaison for the American Indian, Alaskan Native and Native Hawaiian coalition, and a dedicated member of the Cancer Prevention Across the Lifespan and Chronic Disease Health Equity workgroups at CDC. She is the lead training coordinator for her branch and also a member of CDC's International Rapid Response Team.
Research interests: Health Equity, Adverse Childhood Experiences, Childhood Sexual Abuse, Prevention
Ashley Williams, MD
OBGYN Resident Intern at
Emory University
Dr. Williams received her Bachelor of Science from the University of Georgia with double majors in biology and health promotion. Before medical school, she worked as a community health advocate at a nonprofit organization in rural Alabama. Dr. Williams received her medical degree from the Medical College of Georgia, where she focused her extracurricular efforts in student-facilitated clinics for uninsured and under-insured patients. Her research and clinical interests include inequities in the healthcare system and access to care.
Support the Research & Development of The Physician's Power To Protect Child Sexual Aubse Prevention Program
VOICE Today is a non-profit organization helping victims heal.  Make a tax-deductible donation to the research and development of the Physician's Power To Protect Program, so healthcare providers can be trained and equipped in the child sexual abuse prevention and healing.